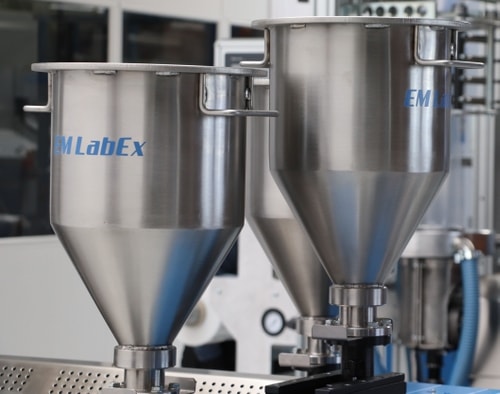 Material Hoppers
EM Labex features robust stainless steel hoppers for material loading. The hoppers have a capacity on 3 kg, which is sufficient to make a good test. These well-constructed hoppers come as standard for all machines.
The hoppers have an easy to empty removal system.
We offer sliding hoppers as an optional addon that work in 3 positions. This gives you better control of the material during machine operation and helps unload the material when setting up a new batch.
It is easy to load material in the material hoppers, they are placed on the machine so they are easy to fill in and to view. With few materials you are ready to test material and see the film that comes out.
Hopper with easy empty and removal system.
Stainless steel.
Hoppers capacity: 3 kg.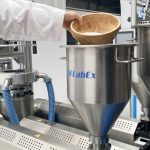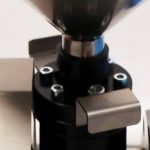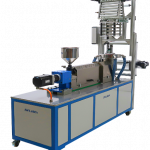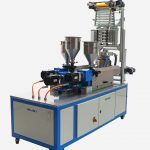 HOPPERS FOR THE LAB EXTRUDER
The hoppers have a central placement on the lab extruder, which makes it easy to overview and load material in. With its capacity on 3 kg it can begin to produce quality tests and film.
We offer spare parts and support for all models of EM Labex.
Main Features
The EM LabEx 
Hopper

The EM LabEx extruder consists of quality parts that are well-designed. The hoppers are made of stainless steel, and it has a an easy empty and removal system.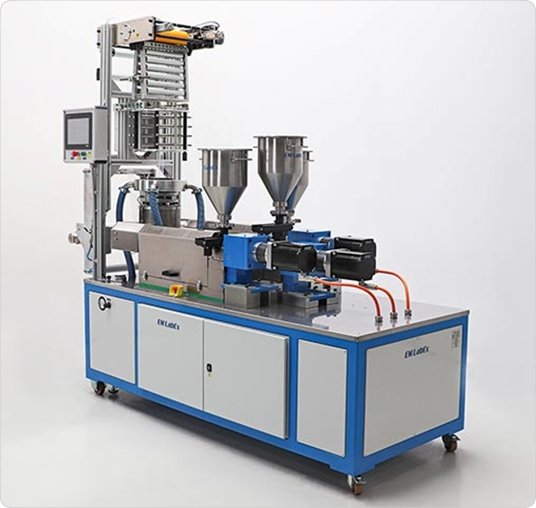 Would you like to know more about the machine parts?