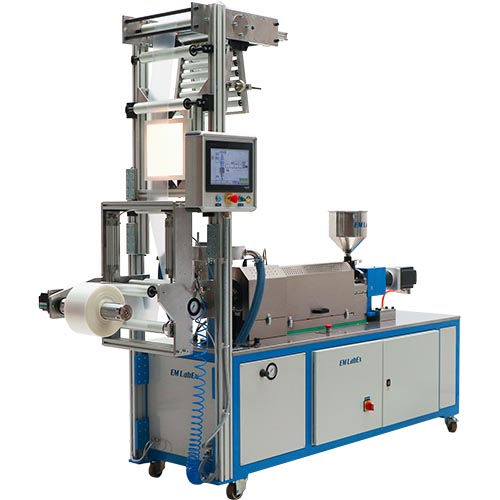 The EM LabEx Monolayer lab extruder
This monolayer extruder machine features a compact design for testing and production of plastic films before large scale production, and this machine will save you time and money ensuring quality film.
A Lab Extruder for testing Monolayer film
Do you need to test the outcome of a polymer change? Would you like to avoid using the large scale production for this? Then this machine is the answer. With the EM LabEx test extruder in your production site, you can quick and easy test new polymers.
The EM LabEx 25-1 model is ideal for new material formula development, film blowing property test, master batch colour dispersion test, optimization of blown film extrusion process parameters, or simply for production of 3-layer tubular blown film.
The lab extruder can process biodegradable and compostable bioplastics, recycled material, PE, LDPE, LLDPE, PP, masterbatch, plastic additives, as well as functional masterbatch. The EM LabEx is a useful equipment to analyse the film blowing properties of a given material.
Ideal for film manufactures, plastic recycling companies, universities, technical schools, extruders operator training and chemical companies, between others.
Contact us if you would like more information about our EM LabEx.
You are welcome to contact us.
Main Features
The EM LabEx Monolayer
About the EM LabEx Monolayer
The Em LabEx extruder is designed to be easy to use in order to start testing materials as quickly as possible. The programming is intuitive.
We develop reliable machines constructed from high quality mechanical parts and equipped with electrical components, PLC, and operator terminal from Schneider Electric or Siemens. The software has been adjusted to meet customer requirements from our customers for an easy and intuitive operation of the machine.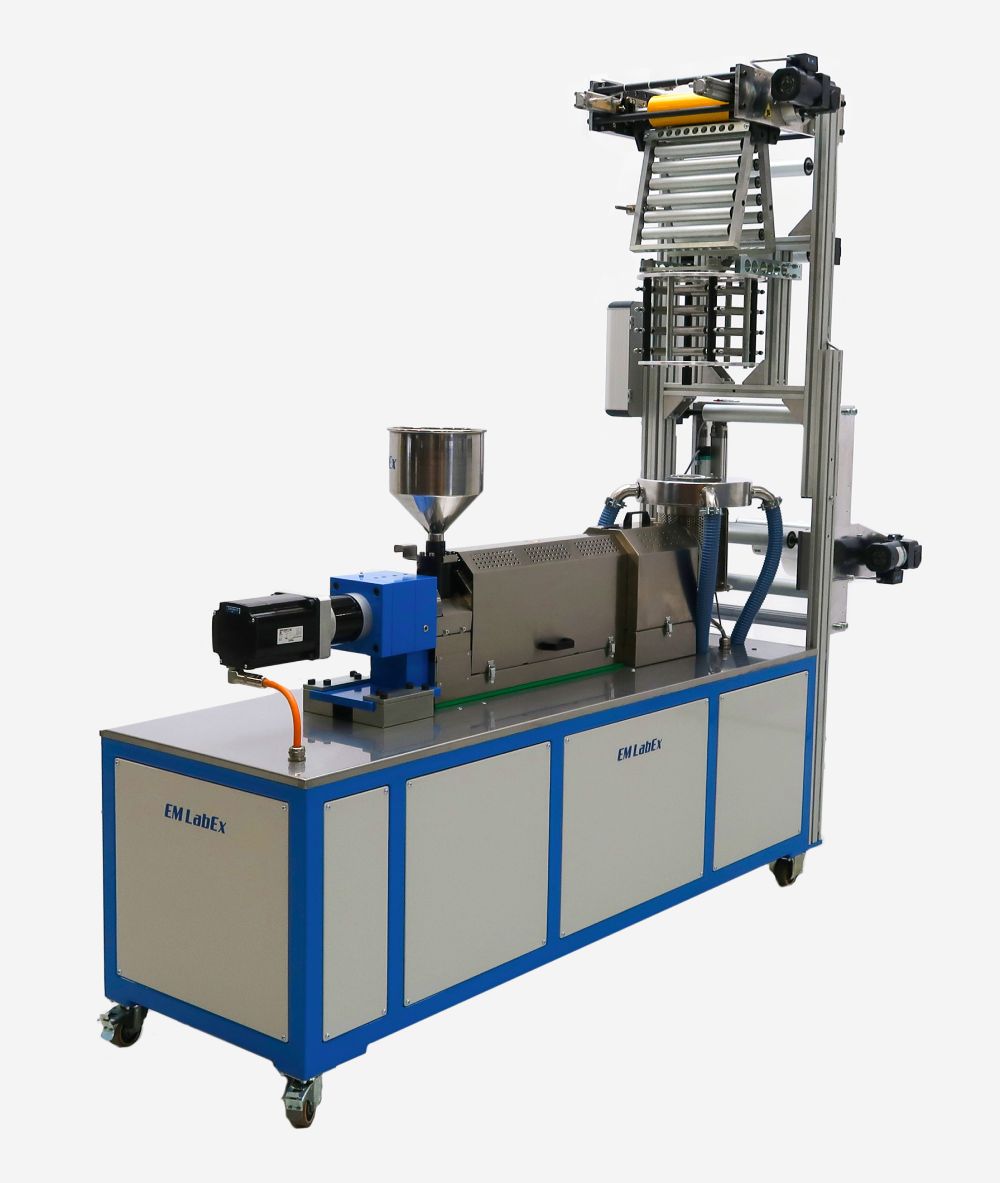 Would you like to know more about our monolayer extruder?