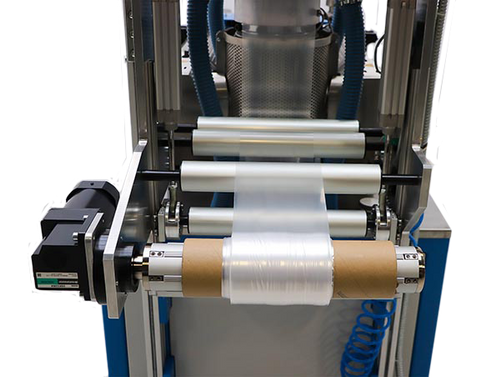 Winder
EM LabEx comes with a standard driven contact free winder. Aluminum rollers with quality bearings for best performance. Tension and winding speed are electronically controlled.
An external table winding unit is also offered as an option.
The winder for the EM LabEx is an air shaft made with quality of the best materials, and controlled by AC inverter.
Contact free
Tension and winding speed control
Winding shaft control
Air shaft for paper or plastic cores with 3″ (76 mm) ID
Length: 420 mm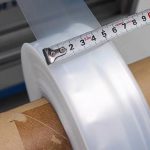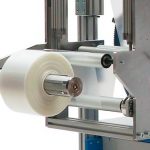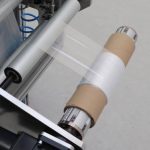 SPARE PARTS FOR OUR EM LABEX LAB EXTRUDER
All parts are made of quality material, and this counts of course also for the winder. The lab extruder comes with an expandable air shaft as shown here. It is for paper or plastic cores with 3″ (76mm) ID. If you need spare parts for our machines, please contact us.
We offer spare parts and support for all models of EM Labex.
Main Features
The EM LabEx 
Type of Winder

The EM LabEx extruder can be build with an in-line or off-line winder section. The choice depends on the material you would like to test, and the setup of your production.
Both winding options consists of aluminium rollers with low friction / high speed FAG bearings.
Contact us if you have questions regarding the winding options.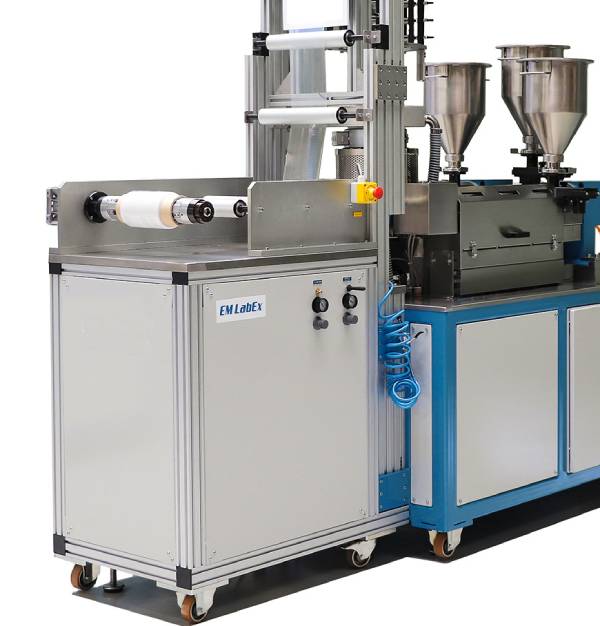 Would you like to know more about the machine parts?