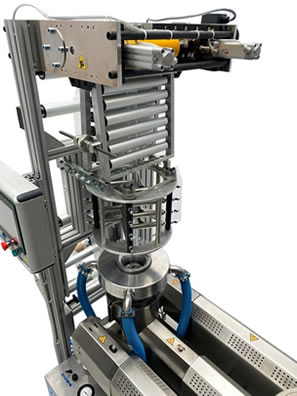 Extrusion Tower
The blown film extruder from EM LabEx comes with a high quality aluminum extrusion tower. The tower is designed and built to give excellent stability and cooling performance for most materials.
We offer an optional extension for high temperature materials, as for instance polyamide formulas, which requires more cooling. With the extension a height of 1000 mm can be added.
The tower is the base for the parts of the machine that ensures the right treatment of the foil. For some materials it can be necessary to extend the tower for extra cooling.
EM LabEx has a tower that carries a bubble guide, A-Frame, take-off unit, light panel, touch screen panel and the winders.
Height of machine: 2500 mm (without tower extension)
Extension: 1000 mm ideal for e.g. polyamide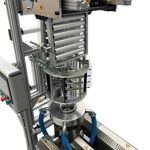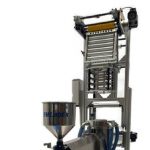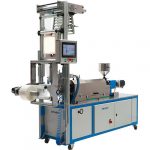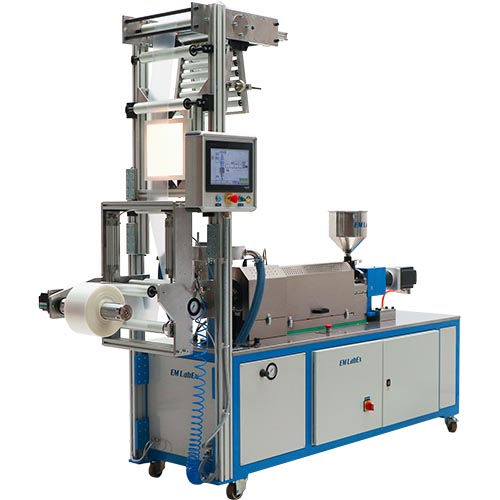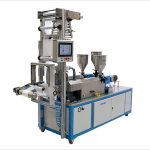 SPARE PARTS FOR OUR EM LABEX LAB EXTRUDER
The tower is made of quality parts and has a robust, and still elegant design.
We offer spare parts and support for all models of EM Labex.
Main Features
The EM LabEx 
Type of Extrusion Tower

The EM LabEx extruder can be configured with different height towers.
This allows testing of materials that run at a hotter temperature and therefore need more cooling.
Inquire to hear the full options for a configuration that suits your needs.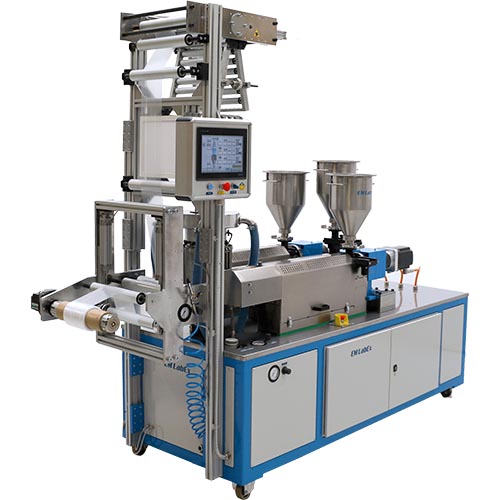 Would you like to know more about the machine parts?