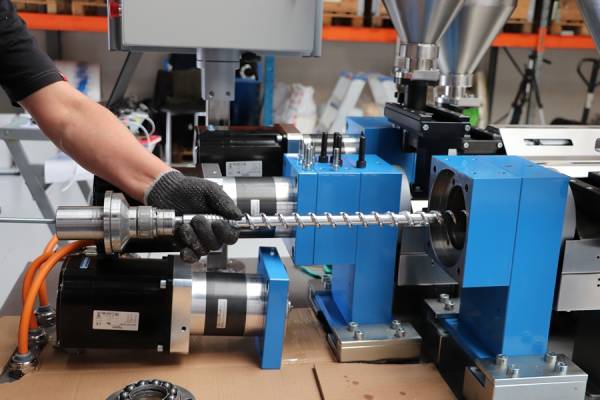 Screw
EM LabEx have a general purpose barrier screw. The screw is produced of high quality steel and has a chrome plated finish.
Screws can be easily removed for cleaning from the back.
It is of course possible to buy spare screws. The screw is a 25 mm barrier screw for all around applications, and therefore egan type. We can adapt the screw to your specifications. Please contact us for more information.
Barrier Screw
25 mm
Egan type
Designed to test many materials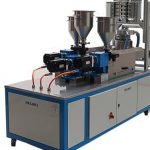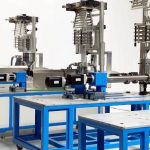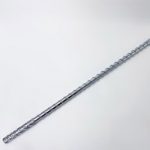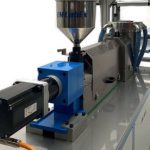 THE SCREW AND BARREL IN THE LAB EXTRUDER
To find the right material for the production of the end product takes some testing. Therefore, it is necessary to test many different PE compositions and material in order to find the right one. With the EM LabEx extruder it is possible to test many different materials on the same machine, because it is build to be able to.
The machines is further designed to be easy to clean.
We offer spare parts and support for all models of EM Labex.
Main Features
The EM LabEx 
Screw, Barrel and Protection shields

The EM LabEx extruder has the ideal screw/barrel combination. It is produced from high quality steel, chrome plated. It has an easy access for cleaning and replacement from the back.
There are temperature control on the barrels, consisting of ceramic heater bands and cooling fans. The design and composition makes the temperature control efficient and fast.
The adapter is made of high quality nitride steel with heater bands/roads. For protection there are mounted shields around the barrels, which provides an easy air flow and safe handling.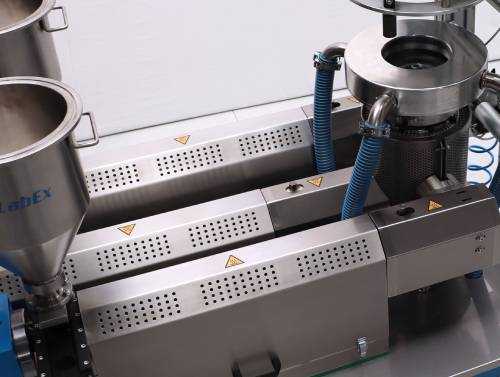 Would you like to know more about the machine parts?