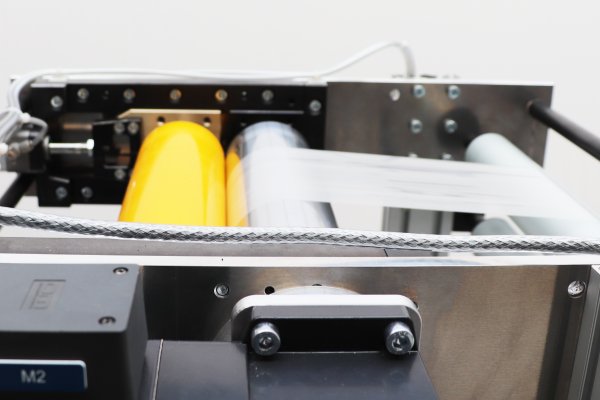 Film take-Off

EM LabEx has well-performing film take-off with a width on 300 mm.
The take-off unit consists of nip rollers of calibrated chromium plated steel, calibrated polyurethane covered steel roller. The driver is the AC motor controlled by AC inverter.
The operator panel is 12″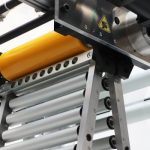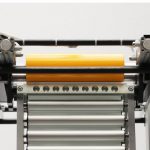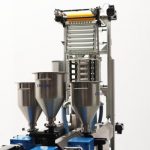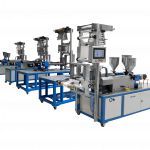 SPARE PARTS FOR OUR EM LABEX LAB EXTRUDER
The take-off is well calibrated. The take-off unit consists of a rubberized, pneumatically activated contact roll as well as a chrome-plated steel roll that is driven by a precision gear motor.
The speed of the take-off out-let roller can be precisely adjusted on the operator HMI control s panel.
The take-off unit is assembled on a robust and strong framework that provides good and stable web management, and it is equipped with rotary heads and connections for the cooling water.
We offer spare parts and support for all models of EM Labex.
Main Features
The EM LabEx 
The Take-off unit

The take-off unit ensures a perfect roll-up of the film.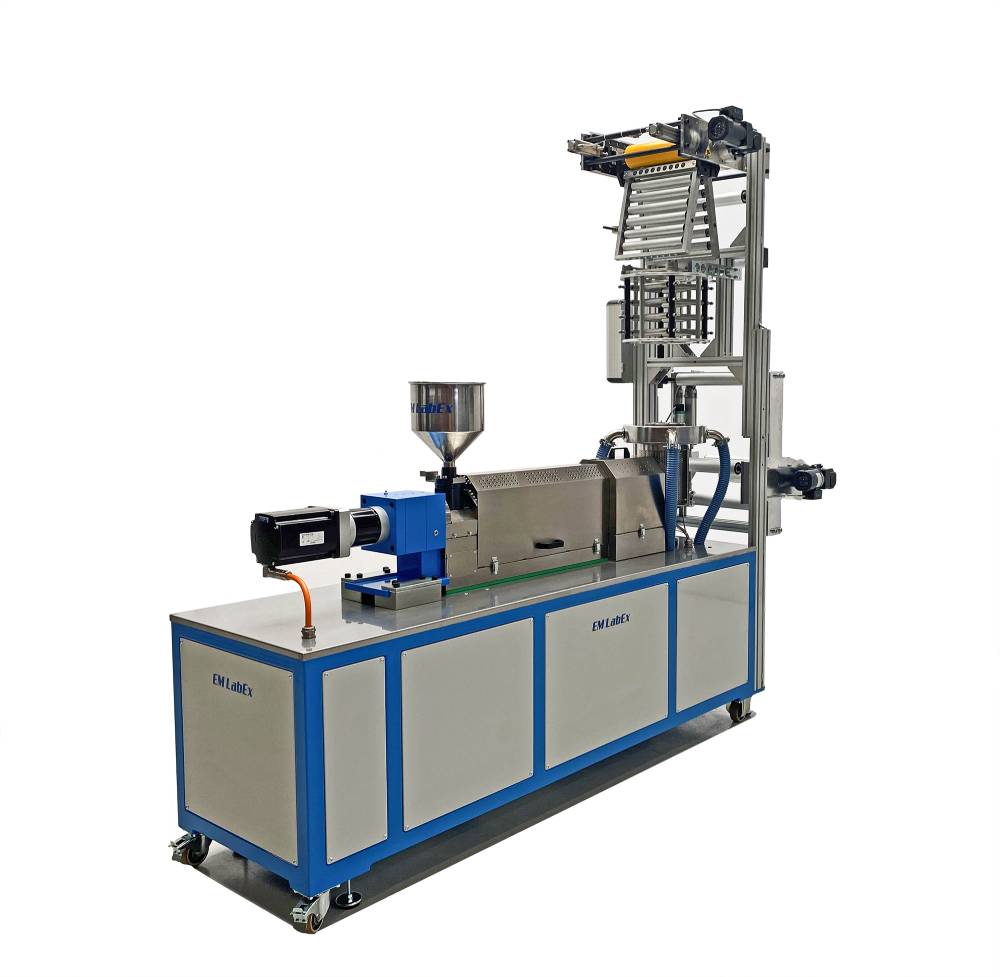 Would you like to know more about the machine parts?