Braskem's Bio-polyethylene
Braskem's Bio-polyethylene test on an EM LabEx lab extruder
EM LabEx ApS has build a lab extruder to test various kinds of plastic material / polymers, and Braskem's Bio-polyethylene was one of the first bio-material brands that was tested. Instead of petroleum, the Braskem PE products are made of plant material as sugar canes. "Green" solutions are incorporated in many plastic productions, and this raises a need to test grains and polymers before placing them into a large production facility. With the EM LabEx you can make a fine test to analyse with the use of for example 8 kg of material. Whereas, if it is used directly into a production facility hundred kg's of material is needed.
EM LabEx saw a need in the market to test efficiently and as close to "real-life" as possible, and therefore we are today offering Lab Extruders to film manufacturers, plastic recycling companies, universities, technical schools, chemical companies between others.
Two models: A Monolayer and 3-Layer small plastic extruder
The EM Labex Blown film lab extruder is used for producing small webs, or as a test extruder. It is so far produced in two models – a mono-layer – and a 3-layer blown film extruder. For each model quality components have been chosen and developed carefully. The machine is build to be able to test various materials as biodegradable and compostable bioplastics, recycled material, PE, LDPE, LLDPE, PP, masterbatch, plastic additives, as well as functional masterbatch.
Standard features are:
Compact design
Fast installation – easy to program
Operator friendly touch screen
Quick and safe operation
Moveable – on wheels
Easy to change material, easy to clean
Low sound level, low energy consumption
Competitive price! – Contact us for information.
More information about Braskem's Bioplastic:
Braskem's brand is I'm green (TradeMark) and it is made from sugar canes. The renewable raw material captures Co2 and produces oxygen until it is ready to harvest. So simply explained the sugarcane capture co2, is then harvested to produce Ethanol, which is used to produce green ethylene and polyethylene. This polyethylene is turned into e.g. "green" polyethylene products which is 100% recyclable, and the result is lower greenhouse gas emissions.
Contact us here
If you would like to know more about our test extruder, please send us a small inquiry through our website. Thank you very much.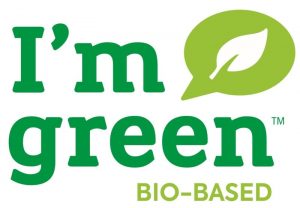 We build test and mini extruders with focus on quality, user-friendliness and capability of testing many different kinds of polymers. Many biodegradable polymers needs to be tested and analyzed before they are placed in the main production. This machine makes the transition to other materials easy and smooth.