Extrusion Tower
The blown film extruder from EM LabEx comes with a high quality aluminum extrusion tower. The tower is designed and built to give excellent stability and cooling performance for most materials.
We offer an optional extension for high temperature materials, as for instance polyamide formulas, which requires more cooling. With the extension a height of 1000 mm can be added.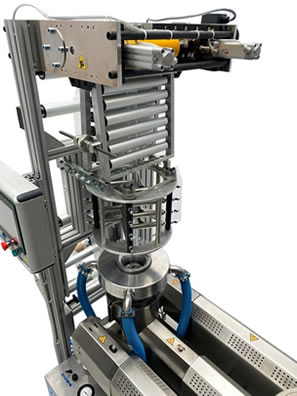 Would you like to have more information? Contact us here.