HMI Screen
EM LabEx has an easy-to-use and easy-to-read HMI display. This screen is the control center for the operation of the machine. Batches can be launched with a few simple taps. The overview of the machine status is easy to read.
The software is very intuitive and it is easy to control the machine with this touch display. Thereby, it is easy to go from testing one material to another.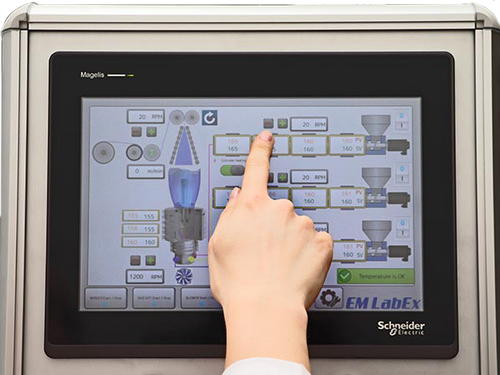 Would you like to have more information? Contact us here.