Material Hoppers
EM Labex features robust stainless steel hoppers for material loading. The hoppers have a capacity on 3 kg, which is sufficient to make a good test. These well-constructed hoppers come as standard for all machines.
The hoppers have an easy to empty removal system.
We offer sliding hoppers as an optional addon that work in 3 positions. This gives you better control of the material during machine operation and helps unload the material when setting up a new batch.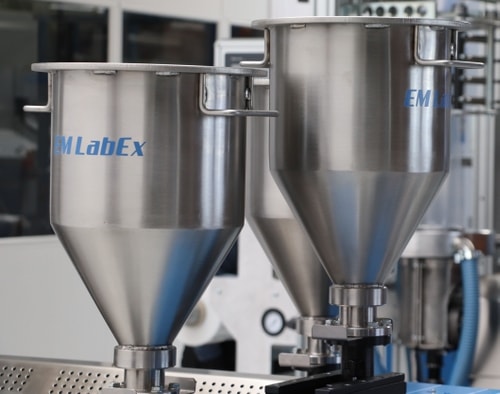 Would you like to have more information?
Contact us here