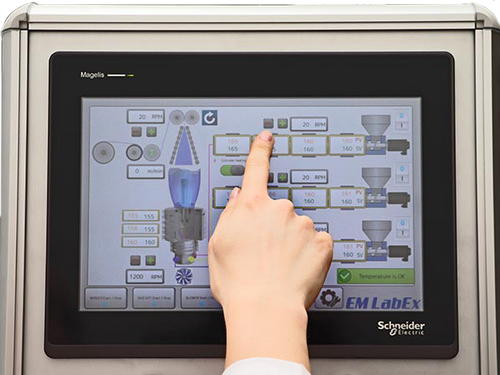 Remote Access and Monitoring
EM- Labex extruders systems offer the possibility of remote access for data collection or for troubleshooting.
As standard EM-Labex offers our customers the Schneider Electric Secure Connect solution that is an easy and secure connection between remote display units on the work site
Two alternatives are available:
Schneider Electric Secure Connector or
VPN connection solution from Ewon Flexy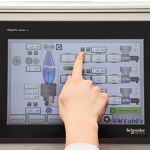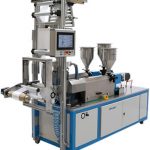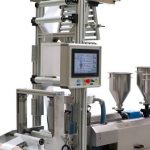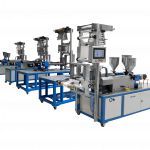 SPARE PARTS FOR OUR EM LABEX LAB EXTRUDER
With remote connect system technicians and programmers can remotely access the Schneider Electric software and securely update it via the HMI, PLC, and other connected devices just as though they were present on site.
We offer spare parts and support for all models of EM Labex.
Main Features
The EM LabEx 
Type of Screen, which one to choose?

The touch screen from Schneider Electric is easy to handle, and it comes with robust software where it is easy to follow the process of the machine.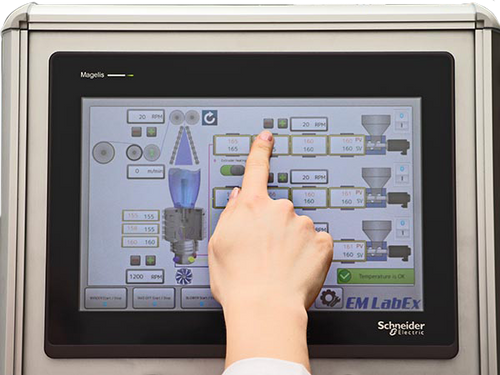 Would you like to know more about the machine parts?